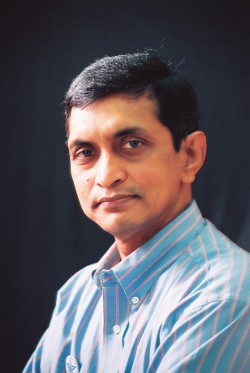 కుళ్లిన రాజకీయాలకు జగన్ అరెస్టే సంకేతం: జేపీ... !! జగన్ అరెస్టు రాష్ట్రం కుళ్లిన రాజకీయాలకు సంకేతమని లోక్‌సత్తా పార్టీ అధ్యక్షుడు డాక్టర్ జయవూపకాశ్ నారాయణ అభివూపాయపడ్డారు. అవినీతికి వ్యతిరేకంగా కమ్యూనిస్టులు, పౌరసంఘాలతో సంప్రతించి ఆగస్టు 9 నుంచి డిసెంబర్ 9 వరకూ ఓ ఉద్యమాన్ని చేపడతామని జేపీ తెలిపారు.

One more double standard from Mr. Medhavi JP, I've following straight forward Q's to you ? (My dear other educated fellows who support JP blindly !! "wake up" !!)

1) He went to the launching ceremony of Sakshi channel and TV, as one of the chief guest and hailed Jagan as a good young entrepreneur. By that time, these scams were already surfaced and vocally supported by CPI, TDP and TRS, and Eenaadu & AJ. Mr. JP what were you doing then & why didn't you take anti-corruption rallies against YSR & Co. by then ? As a politician, you can't say I didn't know these things during those times.

2) Did you ever raise any of these scams of YSR/Jagan & Co. in the assembly for last 3 years OR did you EVER EVER raise ANY SCAM on anybody.. either in the Assembly or in the public space ? If not, then how you're fit to rally against corruption.

3) You said you won't support dynasty politics, then why did you support (didn't contest against) Vijayamma in 2009 & 2011 elections, as well Jagan in 2011 elections ?

4) You have always stayed away from Communists and leftist oriented organizations since a decade. Now when people are loosing faith in you, communists have suddenly become friends to you. What a opportunist you are !!

You are trying to deceive educated clan of city based young India, with a mask of clean and intellect. JP, you are seriously unfit as a politician. Real politician is somebody, who inspires and empowers people at the gross root level, not just the one who cleverly delivers lectures on constitution and points out negatives in the current system. You never answer a question straight forwardly and also your answers are not understood by 99.99% of people. That's not the body language of a politician. You are still behaving/acting and answering like a bureaucrat.

I've a nice suggestion for you.. as you're unfit for politics.. quit social/political activities.. join as a private lecturer @ IAS/UPSC coaching institute !!